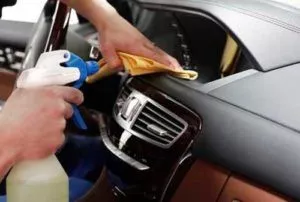 When it comes to installing window tints for your car, home, or office, hire the industry-leading window tinting experts from Fresh Window Tinting. We are an expert window tinting service provider in Melbourne providing top-notch window tints for automobiles, homes, and offices across Scoresby and nearby areas. We have a state-of-the-art facility with a technology-based precision-cut tint system, which helps us to tint your windows with total accuracy. Our window tinting experts are highly-skilled, and come with years of expertise; they surpass our customer's expectations with the best work every time. So, you can be confident that you will receive a flawless finish to your car, home, or office windows.
 Services We Offer
Automotive Window Tinting Scoresby
Automotive window tints are a stylish upgrade to transform your vehicle's appeal. Be it any SUV, sedan, sports car, or luxury car, our car window tinting specialists can turn your dull-looking car into a brand-new one with high-quality tints. Moreover, our range of car window tints not only enhances the aesthetics but also has functional benefits like shatter protection, blocking harmful UV rays, light and heat glare reduction, and adding privacy to your vehicle.
Residential Window Tinting Scoresby
Untinted windows are at risk as the sun can stream into your home interiors. It can cause extensive damage to furnishings and excessive light glare and heat seeps in through the windows. Our home window tints provide security, privacy, heat reduction, UV protection, and more. Besides giving a supreme look, it also protects your skin and eyes from harmful rays.
Commercial Window Tinting Scoresby
Is your building energy cost going above the roof? With our cost-effective and high-quality commercial window tinting, you can reduce energy costs, give a comfy workspace, reject heat waves, ensure shatter-protection from unfortunate accidents. On top of all, it can help reduce eye-irritating glare from the sun and stay comfortable.
 If you are interested in booking a window tinting service from us, call Fresh Window Tinting on 0434 272 547 today.