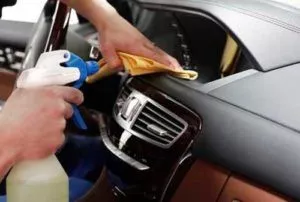 Looking for mobile window tinting in Melbourne? Stay in the comfort of your home and let the experts at Fresh Window Tinting work on your car! Just schedule a convenient time and place, and we will be there to tint your car windows.  No matter what type of vehicle you drive, we will use the best tinting products available to make sure that your car window tinting job is done right the first time round.
Perfected Car Window Tinting Process:
With more than a decade of experience in the window tinting industry, we have perfected the process of tinting car windows. Whether you drive a compact sedan, coupe, hatchback, SUV, 4×4 or van, our tinting specialists can do top quality work and give your car a stylish look.
On the day of window tint installation, we come to the place of your choice, at a time that suits you, meaning less disruption to your schedule. Our tinting experts will carry all the products needed to complete the tinting job. Once we have installed the window tints, you will love the new-look and finish of your car.
Convenience & Assurance:
At Fresh Window Tinting, we have window tinting films in a wide range of shades to choose from. So, you can easily and conveniently pick the one according to your preferences. Moreover, all of the tints that we install comply with the legal requirements, so you can rest assured that your vehicle is in good hands. Our tint installers go that extra mile to achieve the highest standard of tinting and a perfect tint finish.
Our streamlined window tinting installation techniques combined with top quality window tint films ensure that you get the best possible tinting service every time. For any questions you may have about our mobile window tinting service, call 0434 272 547 and get in touch with us today.