Residential Window Tinting
Looking for a way to improve the energy efficiency, security, and comfort of your home in Melbourne South East area? Fresh Window Tinting is here to help. We specialize in house window tinting services in Berwick, Mornington, Frankston, Seaford, Carrum Downs, Mount Eliza, Doveton, Keysborough, Narre Warren, Springvale, Mount Martha, Dandenong, Clyde, Noble Park, Brighton, Pakenham, Oakleigh , Bayswater, Clayton, Hampton Park, Beaconsfield, Mitcham, Caulfield and many more suburbs in Melbourne offering a range of high-quality film solutions that provide numerous benefits for homeowners in the Melbourne southeast area. Fresh Window Tinting is your trusted provider of residential window tinting solutions. If you're looking to transform your house with added comfort, improved energy efficiency, and enhanced privacy, our professional Tinted House Windows services are the perfect solution. With years of experience and a commitment to delivering exceptional results, we are here to help you create the home of your dreams.
Why Choose Fresh Window Tinting
At Fresh Window Tinting, we provide exceptional window tinting services tailored to your specific requirements. Our team of experienced professionals understands the importance of quality workmanship and customer satisfaction. When you choose us for your residential window tinting needs, you can expect:
Expert Consultation: We provide personalized consultations to assess your needs and recommend the most suitable window tinting solutions for your home.
Premium Quality Products: We use the highest quality window films that offer superior performance, durability, and aesthetic appeal.
Professional Installation: Our skilled technicians ensure a precise and seamless installation, paying attention to every detail to achieve outstanding results.
Customer Service Excellence: We prioritize customer satisfaction and strive to exceed your expectations at every step of the process.
Tinted House Windows is a practical and cost-effective way to enhance the comfort, energy efficiency, and privacy of your home. With the numerous benefits it offers, such as improved energy efficiency, UV protection, glare reduction, and privacy enhancement, residential window tinting is an investment that pays off in the long run. Choose Fresh Window Tinting for professional and reliable services, allowing you to enjoy all the advantages that window tinting has to offer.
Our team of professional installers has years of experience working with different types of window films, including those designed for UV protection, privacy, glare reduction, security, heat control, and more. We offer a wide range of film options to choose from, including reflective, non-reflective, and ceramic films, so you can select the best solution to suit your needs.
At Fresh Window Tinting, we believe that window tinting is a smart investment for any homeowner who wants to enhance their home's comfort, security, and energy efficiency. Our solar control films help to reduce heat and glare entering your home, making it more comfortable to live in. They also provide added insulation, which helps to lower energy bills and maintain a comfortable temperature year-round.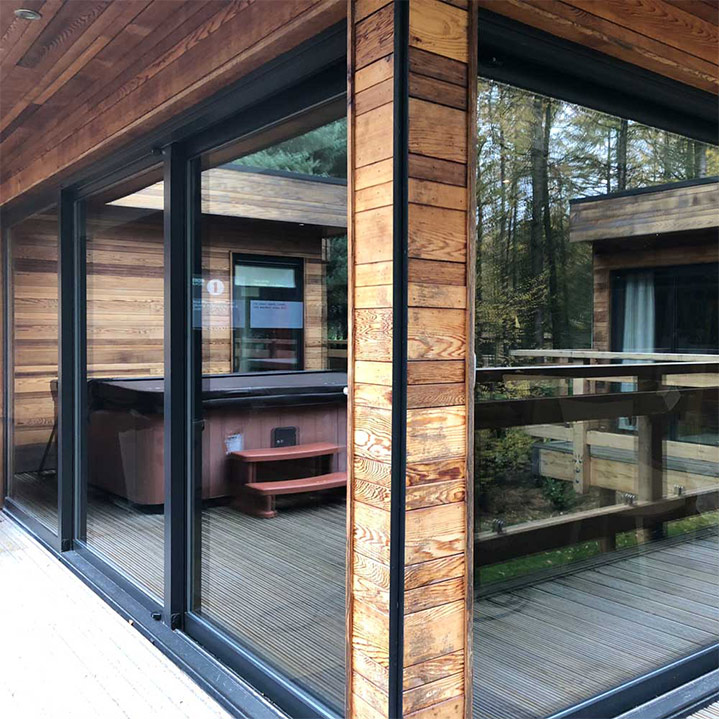 Our window tinting in Cranbourne also offer enhanced privacy and security. We offer a variety of decorative films that can add a stylish touch to your home while providing the privacy you need. Our security films provide extra protection against break-ins by making it harder for intruders to enter your home through a window.
In addition to these benefits, our window tinting services also offer UV protection and fade reduction. This helps safeguard your furniture, carpets, and other interior furnishings from damage caused by exposure to sunlight. Our films are also scratch-resistant, helping them to retain their appearance over time.
At Fresh Window Tinting, we're committed to providing our clients with top-quality service and products. Our team of professional installers is highly trained and experienced, and we only use the best films from reputable manufacturers to ensure that you achieve the best possible results. We also provide cost-effective solutions and competitive pricing to meet your requirements and budget.
If you want to enhance the energy efficiency, security, and comfort of your home in Cranbourne, contact Fresh Window Tinting today. We provide free consultations and estimates for all our residential tinting services and will be delighted to assist you in finding the ideal solution for your home.
Specialties Of Our Window Tint Films:
Prevent Sun Damage
Designed to block 99% of UV rays, our window films protect your eyes and skin while indoors and prevent your valuables such as expensive curtains, works of art, furnishing and fine antiques from fading and discolouration.
Energy Efficiency & Glare Reduction
By reducing the heat that stream through the glass, our window tint films will keep your home cool and comfortable on those scorching summer days.
In addition to reducing solar heat from the outside, our window film does an excellent job of reducing glare and allows you to watch television or work on a computer.
Increase Privacy
Our window tinting services in Melbourne are designed to provide a high-level of privacy from the prying eyes. From one-way vision and day-time privacy to full block out, we have Tinted House Windows in a variety of finishes to choose from.
Ensure Safety & Security
Human threats, accidents and natural forces can quickly turn a window pane into harmful shards. Our protective safety films provide added protection in case of accidents, robberies and natural disaster.
Get In Touch With Fresh Window Tinting!
House window tinting In Melbourne is an excellent investment for homeowners looking to improve the comfort and efficiency of their homes. With its many benefits and affordable cost, it's no wonder why more and more people are choosing to have their windows tinted.
As a leading provider of residential window tinting in Melbourne south east suburbs including Cranbourne West, Frankston and Noble Park, we offer tint films in a variety of shades for you to choose from. Our experts will work with you to find the most appropriate film for your home and even help you with installation. If you would like us to take care of your residential & home window tinting needs, call us on 0434 272 547 for a personalised quote.