Fresh Window Tinting is your local expert in all things related to window tinting for residential properties. We specialize in providing high-quality window film solutions that offer a range of benefits for homeowners in Mornington and beyond.
Window tinting is a smart investment for any homeowner who wants to enhance the comfort, security, and energy efficiency of their property. Our professional installation team has years of experience working with a variety of window films, including those designed for UV protection, privacy, glare reduction, security, heat control, decorative purposes, and more.
When you choose Fresh Window Tinting for your residential tinting needs, you can rest assured that you are getting the best possible service and products. We use only the highest quality films from leading manufacturers. Our team will work with you to determine the best film for your specific needs, whether you are looking for a non-reflective film, a reflective film, or a ceramic film.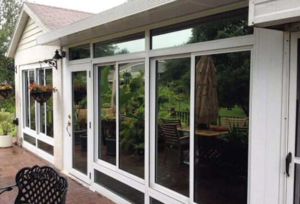 Window Tinting Mornington
Our window tinting solutions offer a range of benefits for homeowners in Mornington, including improved energy efficiency and reduced cooling costs. With our solar control films, you can also reduce the amount of heat and glare entering your home, making it more comfortable to live in. In addition, our films can protect your furnishings and carpets from fading due to UV rays.
Privacy is another important consideration for many homeowners, and our window tinting solutions can help you achieve the level of privacy you need. We offer a range of decorative films that can be used to add a touch of style to your home while providing the privacy you desire.
Our professional installation team has the skills and expertise needed to ensure that your window tinting is installed correctly and will last for years to come. We take great care to ensure that the film is applied smoothly and without bubbles or wrinkles, and we stand behind our work with a comprehensive warranty.
If you are looking for a cost-effective home improvement solution that offers a range of benefits for your Mornington home, contact Fresh Window Tinting today. We will be happy to provide you with a free consultation and estimate for your residential window tinting needs.