Are you looking for house window tinting in Clayton? Whether you're planning to give your house a make-over or want to upgrade your windows where style, comfort, and practicality converge seamlessly – our residential window tinting in Clayton. Your home deserves the best, and our window tinting solutions are designed to elevate your living space to new heights. We provide a wide range of window tints and help customers through our home window tinting services in Clayton that stand out from the rest.
Are Tinted House Windows Worth It?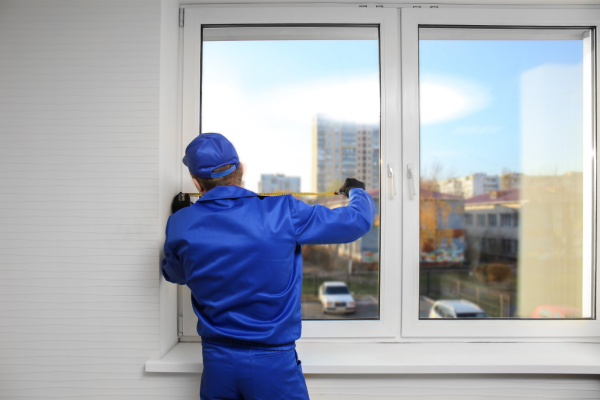 Every choice you make for your home matters, tinted house windows emerge as an investment that's truly worth it. Our house window tints offer a multitude of advantages that extend far beyond their aesthetic appeal. You can experience the following benefits.
Enhanced Privacy
When we install your windows, we ensure your privacy by limiting the view into your home from the outside, allowing you to live peacefully in a secluded atmosphere.
Reduced Energy Bills
With advanced solar control technology, house window tints help regulate indoor temperature by blocking excess heat from the sun. This leads to lower energy consumption and decreased utility bills.
Protection from UV Rays
Our tints provide an effective shield against harmful UV rays, safeguarding your furnishings and interior decor from fading or damage.
Types of House Window Tint
Our extensive range of house window tints in Clayton allows you to tailor your selection to your specific needs and preferences.
Reflective Tint – Ideal for maximising privacy, reflective tints create a one-way mirror effect, offering clear views from the inside while obscuring the view from the outside.
Ceramic Tint – Known for their excellent heat rejection properties, ceramic tints maintain the natural appearance of your windows while blocking heat and UV radiation.
Decorative Tint- If aesthetics are a prime concern, decorative tints come in various patterns, colors, and frosted designs, adding a touch of elegance to your home.
Why Choose Our House Window Tinting in Clayton?
We offer budget-friendly house window tinting solutions to our customers in Clayton and the surrounding suburbs.
Our skilled window tint installers possess a wealth of experience, ensuring precise measurements, flawless application, and a professional finish.
We source our house window tints from reputable manufacturers, guaranteeing longevity, optimal performance, and unmatched style.
Our experts work closely with you to recommend the perfect tint that aligns with your goals and preferences.
Installing our house window tints offers customers a more comfortable, energy-efficient, and visually stunning home.
If you're interested in improving the comfort, security, and energy efficiency of your home in Berwick, contact Fresh Window Tinting today. Don't wait any longer to experience the perks of hiring a home window tinting service in Clayton. For appointments, call us at 0434 272 547 today.