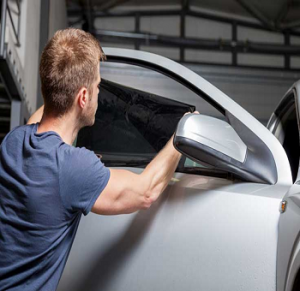 There are several benefits that you can reap by having your windows tinted by a professional. Be it your car windows, home windows or office windows, Fresh Window Tinting can provide professional window tinting service and ensure that the best window tints are applied using the best techniques. Serving households, businesses and vehicle owners across Caulfield for many years now, we will understand your tinting needs and go the extra mile to exceed your expectations.
Our Range Of Window Tinting Services Includes:
Automotive Window Tinting Caulfield:
Getting your car's windows tinted is more than just ensuring your privacy. Our car window tinting in Caulfield provides protection for the inside of the vehicle from the sunlight, makes windows shatterproof in the event of an accident, keeps you cool from the scorching sun, blocks harmful UV rays and increases fuel economy of your vehicle.
Residential Window Tinting Caulfield:
The windows which are not tinted can cause your furnishings to fade and allow more cold or heat to stream through. Our house window tinting service lets you fight off these woes and enjoy a comfortable interior. Available in a variety of shades, our window films can add a stunning look to your property, enhance visual appearance, reduces fading, improves security and lowers energy cost.
Commercial Window Tinting Caulfield:
Creating a secure workplace is a must to keep your employees, clients and customers safe. Our office window tinting films can help you with that. Offering privacy, security and anti-graffiti, our commercial window tints help you create a workspace that is free from outside distractions. Moreover, they also hold your window glass together during break-ins, accidental glass breakage, extreme weather, etc., making them worth your investment.
Are you ready to get your car, home or office's windows tinted? If yes, call 0434 272 547 and get in touch with us today. Let's discuss about your project and see how we can help you.