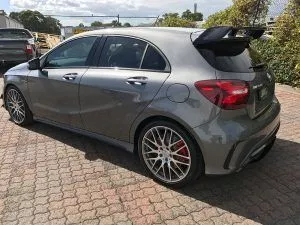 If you're looking for tinting services across Glen Waverly who does window tinting in top quality, Fresh Window Tinting should be your go-to. As experts in tinting services, we have been offering high-quality window tinting services across Glen Waverly and its surrounding suburbs. We have a team of window tinting professionals who have a wealth of knowledge in window tinting and can install it for with utmost perfection. Whether it's your car or home or commercial space, we offer automotive tinting, residential window tinting, and commercial window tinting. So you can stay comfortable from heat and light glares, UV exposure, burglars and noisy neighbourhood and our tints protect your glass windows from shattering in the event of accidents. Since they are designed with high-grade materials, it offers sheer resistance against shattering.
We Specialise In
Automotive & Car Window Tinting Glen Waverly
Car journeys should be comfortable especially if it's a long ride during summer. Without a car window tint, it would be uneasy for you to travel, both heat and light glares, harmful radiations can ruin your journey. To ensure that your car looks sleek and block the rays, control the heat and provide privacy, invest in our car window tinting services. We provide window tints for all makes and models.
Residential Window Tinting Glen Waverly
Whether you're concerned about excessive heat and glare, faded interiors, security or privacy, we provide residential window tints for your windows to help you enhance the comfort of your home. Our residential window tinting helps reduce the harmful effects of the sun and make your home look incredible.
Commercial Window Tinting Glen Waverly
Now, you can experience your office space in a whole new way with a commercial window tinting service from us. Whether you're facing any window related issues or simply planning to add value to your property, you can achieve it with a professional window tinting service from us.
Over To You
Whether you want to tint your home, office or car in Glen Waverly, call us on 0434 272 547 today.