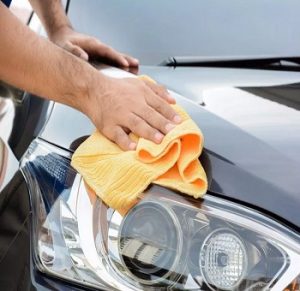 car window tinting is the best way to increase privacy and reduce heat and sunlight damage in cars, and both residential and commercial buildings. They are designed to reduce the amount of solar heat transmitted through the glass. It allows the light in, reduces heat and glare, and maintain your view. At Fresh Window Tinting, we offer surpassing standards of window tinting solutions to vehicles, homes, and residential properties across Hastings and its nearby suburbs. Our window tints provide enhanced protection from accidents, break and entry, and flying glass fragments.
We Also Specialise In
Automotive & Car Window Tinting Hastings
When it comes to protecting your car's upholstery, a high-quality window tint is what you need. Our car window tinting ensures to prevent your car against road debris, fading, and UV exposure.
Residential Window Tinting Hastings
Residential window tinting allows the natural light to enter and provide complete protection against these rays. When you're feeling the heat or you notice that your energy costs skyrocketing, you can rely on residential window tinting services. It can help increase comfort, conserve energy, and even increase safety and security.
Commercial Window Tinting Hastings
Our commercial window tinting solutions provide safety and security to office spaces and buildings. Window films offer complete protection from sunbeams, glare, excessive heat, and privacy from burglars and prying eyes. Additionally, it keeps the cabins with a chilled atmosphere, thus helping in lowering your utility bills.
Why Choose Us?
We provide mobile car window tinting solutions for all makes and models.
From passenger vehicles to luxury cars, we provide accurate window tints, window frosting to enhance your vehicle's outlook.
Our window tinting helps to protect your vehicle's interior and leather upholstery.
Our window tints are durable, designed to last and maintenance-free.
Our window tinting provides improved comfort blocking all UV rays from the sun protecting your vehicle.
Bottom Line
If you are looking for a window tinting service nearby Hastings, call us at 0434 272 547.