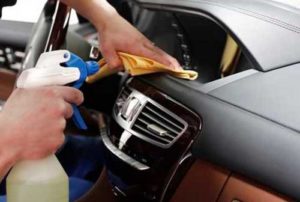 Ever considered the importance of window tinting? Window tinting gives customers multiple benefits than they realize and serves different purposes. At Fresh Window Tinting, we know the significant benefits of window tinting, that's why we provide expert window tinting solutions for cars, homes, and offices across Lysterfield and surrounding areas. Our range of window tints is of high quality and we guarantee high-grade installations to our Lysterfield customers. Our window tints come with a warranty for your peace of mind and last for years. Whether you need window tints for your home, car, or office, we can install them for you.
Our Range Of Window Tinting In Lysterfield Includes,
Residential Window Tinting Lysterfield
If you're facing too much heat inside your home suddenly or need some privacy from a curious neighbourhood, residential window tinting is the best bet. Our high-grade residential window tints protect you from heat rays, prevent your costly furnishings from fading, block UV rays, and add privacy and comfort.  With our residential window tinting service, get a clear view and enjoy the natural light while blocking the heat waves from entering your home. Our residential window tints come with a warranty and add value to your home.
Commercial Window Tinting Lysterfield
Whether you are an office or a popular retail store with glass-walled exteriors, getting commercial window tints installed by our team will add charm to your office exteriors, block harmful rays, and bring in the natural light while ensuring privacy and comfort to your employees and customers.
Car And Automotive Window Tinting Lysterfield
Our car window tinting provides long-lasting functional benefits to protect you and your car. We offer car window tinting for all car makes and models and ensure 100% high-quality work to our Lysterfield customers. Our car window installers ensure safe and professional installations and guarantee a factory-finish look every time.
If you are looking for car window tinting providers in Lysterfield, get expert window tinting solutions from Fresh Window Tinting. For inquiries, call 0434 272 547 today.