Are you worried about the safety or security of your property? Want to give your car an elegant look? Get professional window tinting services from Fresh Window Tinting! With several years of experience in the  industry, we have been providing the best car window tinting, home window tinting and office window tinting to our customers across Mornington Peninsula and the surrounding suburbs at the most competitive prices. The range of window films available with us is virtually endless, so you can choose the one that fits your personal preferences and budget.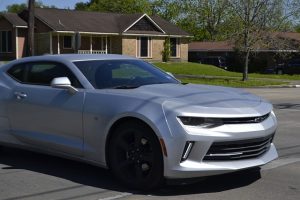 We Specialise In:
Car & Automotive Window Tinting Mornington Peninsula:
Our tinting experts only use the best tints available on the market and  return your vehicle looking better than ever before. In addition to providing enhanced UV protection , increased safety, better privacy and great heat reduction, our window frosting films can make your vehicle aesthetically pleasing. We not only excel in car tinting, but also have immense knowledge on providing paint protection, UV protection and complete car care solutions.
Residential Window Tinting Mornington Peninsula:
If you would like to add an elegant touch to your home, you could benefit from our home window tinting service. Available in a wide range of colours and patterns, our window films can enhance the look and feel of any architectural design. No matter how big or high the windows are, we have the expertise to make your home standout by adding unique flair to your windows.
Commercial Window Tinting Mornington Peninsula:
Large doors and glass windows are an excellent way to make commercial premises and office environment both inviting and attractive. Even if you have installed high-quality windows, sunlight can increase the temperature dramatically and exposure to the damaging UV rays. With our office window tinting, you can block heat and protect your possessions against UV rays while allowing natural light to pass through.
If you would like to know about our car window tinting prices or would like to get a cheap car window tinting package, we invite you to call 0434 272 547 and talk to one of our experts now. Let's guide you the right way.