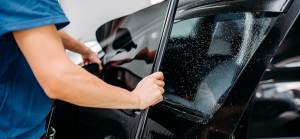 For the best car window tinting service in Mount Martha, you can count on Fresh Window Tinting. Having been in the tinting industry for several years, we pride ourselves in delivering high-quality installation of window tints to our customers across Mount Martha and the surrounding suburbs at the most competitive prices.
We Specialise In:
Automotive or Car Window Tinting Mount Martha:
With a range of window frosting glass films available at Fresh Window Tinting, you are sure to be spoilt for choices. We will get to know your needs and recommend the best window film, matching your specific needs.  Bring your vehicle to us or take advantage of our mobile car window tinting services to improve the look, appearance and value of your vehicle.
Residential Window Tinting Mount Martha:
The bright, sunny days of Mount Martha can cause extensive damage to your belongings. By installing our home window tinting films, you can enjoy less interior fading, enhanced privacy, regulated indoor temperature, reduced glare and better solar heat rejection.
Commercial Window Tinting Mount Martha:
Upgrading glass doors and windows of your commercial properties using window films can provide significant savings to the bottom line of your business. The window frosting films installed by our pros can provide various benefits to your business. In addition, it can also transform your workplace into a comfortable and enjoyable atmosphere.
Why Choose Us?
We deliver quality services at reasonable car window tinting prices.
We only use high-quality tints to achieve the best outcomes.
We provide office window tinting for all types and sizes of businesses.
We have in-depth knowledge on ceramic coating and paint protection techniques.
We provide complete car care solutions under one roof.
For cheap car window tinting package,  call us on 0434 272 547 and talk to one of our experts now. Let's explain you the process in detail and help you make an informed decision.