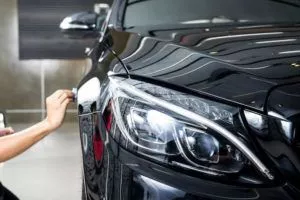 Are you searching for a window tinting provider in Mount Waverly? Come to Fresh Window Tinting. We are one of the reliable and professional window tinting providers in Mount Waverly helping customers with high-quality window tinting installations. Whether it's for your car, home, or office, window tinting offers a lasting impression, protection from sun exposure, reduced sunlight glare, and keeps the ambiance cool and comfy. At Fresh Window Tinting, we stand behind our exceptional work and ensure only high-quality work for our Mount Waverly customers. Our team of window installers addresses our customers' concerns as the top-most priority and recommends the right window tinting solution based on their needs. 
Our Range Of Window Tinting Services In Mount Waverly Includes
Automotive & Car Window Tinting Mount Waverly
Your car is a huge investment and you need to protect it by any means. It enhances its look and helps you get a better resale value. Our high-quality car window tinting installations ensure a more polished and pristine finish and transform the car's look.  We provide car window tinting for all vehicle makes and models. 
Residential Window Tinting Mount Waverly
Getting a house window tinting can do a lot of favour to your home. Our high-grade residential window tints strictly block the heat and allow the natural light to pass through. It also aids in heat rejection, reduced sunlight glare, and offers privacy and next-level comfort to you.
 

Commercial Window Tinting Mount Waverly

Want to enhance your office exteriors? Commercial window tinting from us can help transform your office's curb appeal beyond expected. Our commercial window tints are designed to block UV exposure and heat, control sunlight glare, add privacy and comfort, and are energy-efficient. So, with our commercial window tinting, you can turn your office appeal and provide a comfortable ambiance for your employees.

If you are planning to install window tints for your car, home, or office, choose professional and high-grade window tinting installations from Fresh Window Tinting. For queries, call us on 0434 272 547 today.