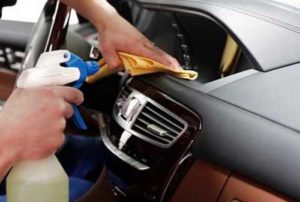 Are you looking for a picture-perfect, accurate window tinting service across Pakenham? Whether it's for home or for your commercial building or for your vehicle, window tinting gives a finished look while reducing glare from sunlight. If you are in Pakenham and are in need of professional window tinting service, come to Fresh Window Tinting. We have the expertise and experience in installing tints on automotive, commercial and residential windows. With a professional mobile car window tinting service from us, you can get complete ultraviolet protection, reduced heat transmission, increased exterior & interior comfort, glare-free lighting and additional safety and privacy.
We Specialise In:
Automotive & Car Window Tinting Pakenham
UV rays can take a toll on your car's interior. Our window tints block up to 99% of the harmful rays and protect your car's interior from fading earlier. This can make for a more comfortable driving experience and can also reduce the load on your car's air conditioning system, which can save you money on fuel. Whether privacy is your concern or just want to enhance your car's curb appeal, our window frosting, window tints are engineered to premium standards that deliver a luxurious look for your car, privacy and comfort for your drive. We provide window tints makes and models.
If you're looking for car window tinting in Pakenham, Fresh Window Tinting in Pakenham offers reliable and trustworthy services for you. We offer a range of tinting films to choose from, so you can find the perfect level of darkness and tint to suit your needs and preferences. Tint your car in Pakenham with Fresh window tinting to improve your driving experience and protect their car's interior.
Residential Window Tinting Pakenham
Want to improve heat efficiency in your home? Get our residential window tints installed in your home. It greatly helps in heat reduction and the distracting sunlight glares. So that you will have a comfortable stay at home and can even avoid headaches and migraines. Our high-grade window tints allow the natural light to enter but completely blocks the harmful UV rays.
Commercial Window Tinting Pakenham
If you're a commercial business, then installing a commercial window tint is essential. It helps in heat rejection and blocks the sun rays. It greatly minimises the sun glare preventing you from eye strain, headache and migraine triggers. Our commercial window tinting not only enhances the cosmetic appearance of your building but also protects your interiors in all weather conditions.
Whether you want to tint your home, office or car in Pakenham, call us on 0434 272 547 today.