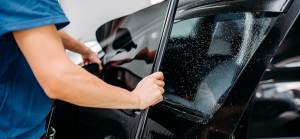 Adding window tints to your vehicle, home or commercial building gives a finished look while reducing glare from sunlight. They also create a comfortable environment and block sun's ultraviolet rays considerably. If you want to enjoy all these benefits, you must have it installed by a professional. If you are based in Phillip Island and are in need of professional mobile car window tinting service, look no further than Fresh Window Tinting. We have lots of expertise and experience in installing tints on automotive, commercial and residential windows. Moreover, we only use the highest quality films which last for a long span of time and provide a great value for your money.
We Specialise In:
Automotive & Car Window Tinting Phillip Island:
Our window tinting solution not only enhance the appearance of your vehicle but also offers a host of benefits such as improved visual security, UV ray protection, heat reduction and utmost privacy. Our experts have years of experience in the industry and will get the window frosting, window tints installed on vehicles of all makes and models.
Residential Window Tinting Phillip Island:
Exposure to hurtful direct sunlight can cause your belongings to fade. Having our residential window tints installed in your home will decrease the amount of fading and protect you from the harmful effects of the sun. Each film consists of several layers that provide enormous strength and resistance to tear.
Commercial Window Tinting Phillip Island:
For commercial properties, especially in a sunny location, tinted window films have become a necessary investment due to numerous benefits that they offer. Our commercial window tinting not only makes your building look presentable for a long span of time but also creates a lasting impression on your customers, competitors and clients.
Whether you want to tint your home, office or car, call us on 0434 272 547 for a free, no-obligation quote.