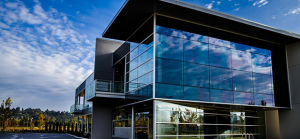 If you are searching for a reliable window tinting provider in Melbourne, you have come to the right place. Fresh Window Tinting is the front runner in the window tinting industry, providing high-quality window tinting solutions to customers in Ringwood and nearby areas. We know the significant benefits of installing a window tint and ensure you will get the window tints with the best aesthetics and performance. With a dedicated team of professional window tinting installers, advanced technologies, and state-of-the-art precision cutting systems, we deliver top-notch window tinting solutions that our customers approve of. Be it your automobile, home, or office, we work with you to give the best solution that meets your expectations.
We Can Help You With A Wide Range Of Window Tinting Services.
They Include:
Automotive Window Tinting Ringwood
With our professional car window tinting, drive anywhere in sheer comfort and style. All our range of car window tints is designed to suit your car's look, provide 99% heat protection, block harmful rays from the sun, add privacy and make your drive comfortable and efficient. Our car window tint installers ensure to transform your car's appeal to the next level.
Residential Window Tinting Ringwood
Our window tinting specialists provide residential window tints that protect you and your family with complete UV protection, shield your belongings and furnishings, reduce heat transmission, increase discomfort, glare-free lighting, and a comfortable stay like never before. Our home window tinting installers will come to your home, inspect the glass windows and doors that need to be tinted and ensure to do the job right.
Commercial Window Tinting Ringwood
Now, give your office buildings and commercial outlets the best protection – Commercial window tinting from us.  Our commercial window tints not only improve the look of your building but can also help you with security, and privacy and eliminate hotspots with increased UV protection.  they are designed to last longer and can match your interiors.
Are you interested in hiring our window tinting experts? Contact Fresh Window Tinting to book an appointment today. For appointments, reach us on 0434 272 547 today.