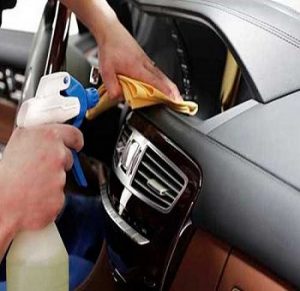 Are you searching online for the best car window tinting provider in Wantirna? If yes, Fresh Window Tinting can be the right choice for all your window tinting needs.  Whether you want to upgrade the look of your vehicle, enhance your privacy at home or provide comfortable environment for your employees, our window tinting specialists are professionally trained and use the latest techniques to deliver first-class installation service.
Our Range Of Window Tinting Services Includes:
Automotive Window Tinting Wantirna:
We have car window tinting films in a wide range of shades, from clear to dark shades, for you to choose from. Whichever tinting film you choose, you can enjoy a lot of benefits such as UV rays blocking, glare reduction, interior protection, comfortable interior temperature and added privacy while staying within the legal tinting limits.
Residential Window Tinting Wantirna:
Our house window tinting films make every room more safe and welcoming. Besides providing the highest level of UV rays rejection, the residential window films will keep your energy bills lower and protect yourself, your family and your home's interior from some potential damages caused by accidents. Above all, our window films can also protect you and your belongings from prying eyes and ensure your privacy.
Commercial Window Tinting Wantirna:
The windows in your office should be an asset, but not a problem. Our professionally installed office window tinting film is a cost-effective solution for a wide range of problems. From eliminating those hot and cold spots to reducing uncomfortable glare, providing uncompromising views, lowering the energy cost and maintaining comfortable temperature, our commercial window films make your intentions a reality.
Have any question about our window tinting process? Or need help with choosing the right tinting shade for your car, home or office? Feel free to call 0434 272 547 and schedule an appointment with us today.