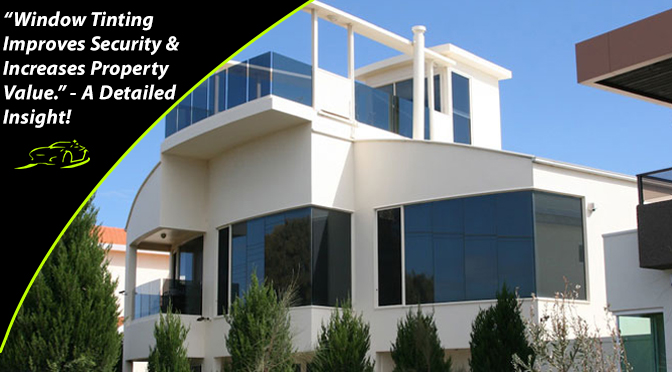 What's happier than sipping a cup of coffee and gazing out your windows? Glass windows bring out the aesthetic appeal of your home. However, if you have been wondering why your house gets overheated suddenly, and your house paint loses its colour. Perhaps it's time to go for a residential window tinting Melbourne. Many would think that, when it comes to window tinting, it is only for cars. Your house windows need tinting as well, and once you install, you would be surprised to see the results. 
Blocks UV rays
Window tints protect you from the exposure of harmful UV rays. It also reduces the heat from entering your house. It is essential to protect your skin from sunburns, as UV rays are prone to damage the skin with allergies and redness. 
Protecting Your Interior
When the glass allows the heat or UV rays to pass through, your beloved cushions and upholstery starts to fade quickly. When you install a window film, it blocks the rays and keeps your house cool, and saves your upholstery and wall paints from fading. 
Weather – Friendly
You would be surprised, even if the hot sun is scorching out, you'll be able to feel cool indoors. This happens with window tinting. It also helps to keep your interior warm even in cooler climates, thus resulting in reducing your power bills. 
Increased Privacy
Be it anything, if privacy is your concern, then window tinting films are a must. From the passerby to the nosy neighborhood, you can put an end to people who sneak through your windows. Window tinting makes it harder for outsiders to see what's inside and prevents you from unexpected threats. 
Reduces Glare
Glaring windows are a headache for most homeowners. Glare irritates your eyes, and sometimes even gives you eye aches. Window film acts as an excellent barrier in controlling the glare and absorbs less heat. 
So, getting a Home window tinting Melbourne service would be highly useful and you can enjoy the look of your glass windows. 
Planning to get window tinting for your home? We specialise in all aspects of residential window tinting and are happy to assist you. For appointments, call 0434 272 547 now.