Change is constant as we all upgrade our wardrobe, our makeup essentials, footwear, and even the house we live in with each passing year. Just like this, window tinting is an essential car upgrade for car enthusiasts like you who love some sense of privacy and protection for cars. Window tinting is not only for car windows but also for commercial and residential windows. Should I tint the windows myself or hire a window tinting professional to do the job? Unless you're a window tinting professional, you mustn't do the job. You would end up harming your windows and ruining their appeal. If you expect credible results, going for professional window tinting services is the best bet. Let's see the difference.
Installing DIY Window Tints
Window tints help to enhance your privacy and keep your home, car, or office space cool during summer. So, Is DIY window tinting worth the money? The answer is yes. Because they are affordable and easy to do within a short time. But, if you're planning to give it a shot by yourself, ensure that you have some knowledge about the installation process. Otherwise, you may ruin your car windows.
 

Professional Window Tinting Service

If you want to have desirable results, value for your money, and peace of mind, trust professional window tinting services like Fresh Window Tinting. They have highly skilled technicians and high-quality tools to get the job done quickly. So, the result will be better than your DIY job. Moreover, they know what's legal in your area and apply it with meticulous attention. All you receive is a clean, matte-finished window that is aesthetically appealing.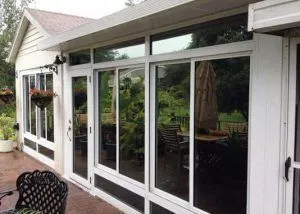 Why Professional Window Tinting Is Better?

When you go for a reputable window tinting service, they will guarantee a professional installation. If there are any issues with the tint right after the application, they will make an effort to rectify them to ensure you are 100% satisfied.
 

Bottom Line

If you're planning to tint your car windows and upgrade with a professional window tinting service, call Fresh Window Tinting on 0434 272 547 today.