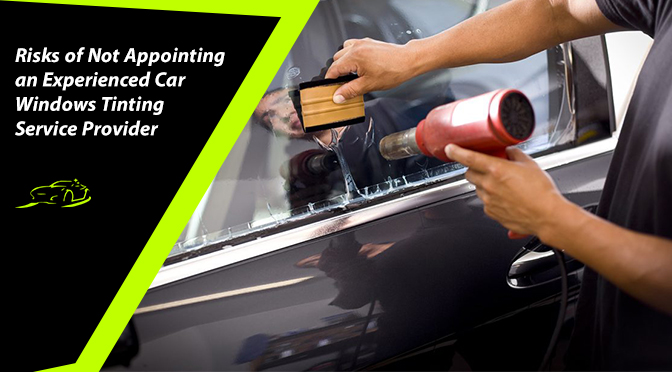 People at times end up committing horrible mistakes while tinting their car windows. At times, these mistakes have immediate fallout, and at times they have a delayed impact.
Either way, they do not justify the investment and unnecessarily deepen the hole of your coffer. That is the reason if you are looking forward to tinting the windows of your car, put your stakes on a company that is reputed and has considerable experience under its belt. What better name can you opt for, than Fresh Window Tinting – a name that has been in this service for over eight years now?
Here are some of the mistakes that a not-so-reputed or not-so-experienced window tinting company in Melbourne may commit, putting you in all kinds of troubles.
Mistake 1: Not Using The Appropriate Products
Some of the less-fancied companies and the ones with lesser experience make the mistake of using inferior products while tinting car windows. The problem with these inferior tints is that they come with inferior glues, which tend to lose its effect quite early, making the tint part off from the surface of the glass.
Besides, the films being affected by heat, crack and create a network of crack lines all over, which is nothing but an eyesore.
Even the quality of tinting is much inferior, with edges of the films protruding out of the pane edges, and you can actually wade them with the tip of your fingers.
Besides, not using quality products will mean you are deprived of the advantages of windows tinting and you are still affected by the UV rays, in spite of tinting the windows.
Mistake 2: Being Ignorant of the Prevailing Tinting Laws
If you are a resident of Seaford, you MUST abide by the Victorian tinting laws. However, these companies in most of the cases are unaware of the VicRoads laws regarding tinting, which enforce at least 30 to 35% VLT on every window. This means, at least 35% light must sneak through the films into the car, excluding the frontal windscreen that should no way be tinted.
These less fancied Seaford Window Tinting service providers will end up applying tints that will have more than 30 % VLT, rendering the tinting unworthy.
Mistake 3: Not Cleaning Windows Before Tinting
Either in a hurry to wrap up work or due to ignorance, these not-so-good companies would not have that professional and pro-customer approach. As a result of which, they will never go for thorough cleaning of the windows before tinting.
The result is pretty obvious! In no time the tints will grow bubbles here and there, making a mess of the entire tinting.
Mistake 4: Using Blades Near the Windows
High-quality tint films are tailor made and shaped to be used in various car window panes. Hence, there is no need to use blades to cut them to shape.
However, the less fancied companies would use inferior quality tints, which has to be cut to shape and then they use blades rather ineptly for that purpose. This leaves uncouth edges that are an eyesore.
So you see, not banking on a reputed and experienced company that offers window tinting in Cranbourne East will expose you to so many ills.
That is why names like Fresh Window Tinting always reign in the industry. Just call us now, and we will set an example of how car window tinting should be like – literally!