When you consider investing on car window tining , you should be aware of all the available options in the market. Tinting your windows not only makes your car look cool, but also reduces the glare, keep the interior temperature at the comfortable level and protects the interior from harmful UV rays. Well, you can enjoy all these benefits only if you do it right. Here is an insightful guide on some of the most common window tinting mistakes that you should avoid.
Choosing Darker Films: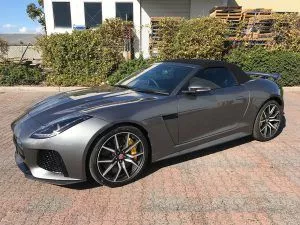 Every state has different laws and regulations when it comes to the type of window tint you can use. So, before investing on any tint, you should spend some time to figure out how dark you can go with window tinting films.
Selecting The Most Competitive Quote:
Taking your car to a professional window tinting provider is important, but it doesn't mean that you go with the company that offers the cheapest quote. Cheaper is not always related to better. In fact, it may tend to mean the contrary.
Settling On The Cheapest Films:
This is one of the most common mistakes that people make when they decide to get window tinting for their vehicles. You may choose cheapest films to save a few bucks, but you may not aware of the damages they can cause to your vehicle. In that way, the money you invest on window tinting goes completely useless.
Approaching Amateurs:
If you approach an inexperienced car window tinting company, you will end up with hurting your vehicle and pockets. Without proper experience and training, they could make rookie mistakes, and subject you to fines and troubles down the road. Only the professional installer will be aware of the state's laws and carry out the installation in compliance with the legal requirements.
Call Fresh Window Tinting!
If you are ready to tint the windows of your car and are looking for an experienced team of car window tinting specialists in Melbourne, look no further than Fresh Window Tinting. We have more than a decade of experience in the industry and comply with the state's car window tinting laws, ensuring that your vehicle stays up to code. For any question you may have about our car tinting Melbourne, feel free to call 0434 272 547 and talk to one of our experts today.