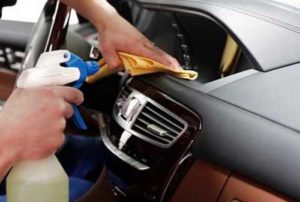 Looking for the best car window tinting near Berwick? If yes, make your way to Fresh Window Tinting. We provide auto window tinting, home window tinting and office window tinting services to our customers across Berwick and the surrounding suburbs. The quality of the tints we install in your vehicles and buildings will greatly enhance the look, comfort, functionality and energy efficiency of your window glass.
If you're considering tinting your car windows, you've made a wise decision. Tinting your car windows is a simple, cost-effective way to improve your driving experience. We offer expert car window tinting in Berwick that can provide many benefits, including reduced glare, improved privacy, and increased protection from harmful UV rays.
Our Services Include:
Automotive Window Tinting Berwick:
At Fresh Window Tinting, we offer professional auto window tinting services that are designed to meet your needs and exceed your expectations. Our team of experts uses the best quality tinting materials to ensure that your car's windows are both attractive and functional. Our technicians are experienced in all types of window tinting, from light to dark, and they use state-of-the-art techniques to ensure that your tinting job is flawless.
If you consider adding some stylish and protective features to your vehicle, you can have our experts to install window fostering films on your vehicle. We have car tints in a wide range of shades and can help you find the perfect tone for your needs. Moreover, our experts will also install the tint films on your vehicle's windows as per the industry guidelines.
Residential Window Tinting Berwick:
If you want to lower overall energy cost while increasing the comfort of your home, the best thing you can do is to invest on our home window tinting services. Our window films can provide increased privacy, fading protection, heat control, graffiti protection, added security and safety for your home.
Commercial Window Tinting Berwick:
Whether you operate a retail store or run a top-secret business, you can achieve the privacy and security of your business with frosted windows. With our office window tinting films, you can ditch your curtains and blinds while making your workers feel more secure and comfortable.
Why Choose Us?
To know more about our Fresh Window Tinting process, call 0434 272 547 and speak to one of our experts today. We would be more than happy to address any questions you may have.
Window Tinting service in Melbourne, Frankston, Carrum Downs, Berwick, Narre Warren, Dandenong, Hallam, Springvale, Doveton, Keysborough, & Noble Park Call us now on 0434 272 547.