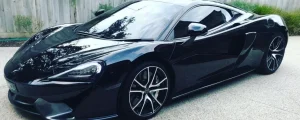 When it comes to automotive, residential and commercial window tinting in Rowville, you can trust the experts of Fresh Window Tinting. As a leading window tinting company in Rowville, we have been serving vehicle owners, businesses and households across Melbourne for many years now. We have a team of well-trained tinting specialists who will get the job done to the highest industry standard. Moreover, we only use top-quality car window tinting films, promising you a great value for your money.
Our Range Of Services Includes:
Automotive Window Tinting Rowville:
Scorching heat and distracting glare can ruin any road trip. A cooler interior starts with installing window films on windscreen. At Fresh Window Tinting, we only use long-lasting, best quality films that offer extra level of protection for you, your family and your car's interior from infrared and ultraviolet rays.
Residential & Commercial Window Tinting Rowville:
Many people prefer tinting their home windows to increase their privacy. We have tinting films in a wide range of shades, so you can choose the one matching the level of privacy you desire. The best thing about our car window tinting products is that they prevent glass from shattering and creating a hazard in your home. As the bonding solutions we use are heavy duty, the tint films turn out to be a safer barrier to the outside.
With our commercial window tinting services, you can keep your employees and customers comfortable and secure. We offer an impressive selection of commercial window films and provide you with superior installation using proven techniques, so you can expect the tint films to last for many years to come. With our elegant and beautiful window tint films, we will create a balance of comfort and décor that you will appreciate.
To get a free quote today, call 0434 272 547 and get in touch with us today. We would be so glad to hearing from you.