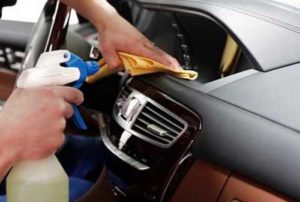 Have you ever experienced the benefits of tinted windows? If not, get them installed at Fresh Window Tinting. We have been offering the best car window tinting, home window tinting and office window tinting services to our customers across Brighton and the surrounding suburbs for many years now.
Car window tinting is a popular service for car owners in Brighton who want to improve the look and functionality of their vehicles. Tinted windows not only add a sleek and stylish look to your car but also provide added protection and comfort.
At Fresh Window tinting, we offer mobile car window tinting services in Brighton and the surrounding areas. Our team of experts can help you choose the right tint film for your car, taking into consideration your preferences and budget. When it comes to the cost of car window tinting in Brighton, it can vary depending on the size of your car and the type of film used. However, our prices are affordable and competitive, and we offer a range of packages to suit your needs and budget.
Our window tints are carefully designed to withstand resistance against shattering, oxidation, road debris and provide a comfortable atmosphere. Whatever concern you have, you can make it possible with a window tinting service from us. Our long-lasting window tints provide fade and UV protection, temperature control, shattered glass protection, improved safety and security and more. To find what works best for you, call and talk to us.
We Specialise In:
Automotive & Car Window Tinting Brighton
Your car is an investment and obviously, it needs maintenance and care. When we say care, it's not only about the engine and other components; your car windows need some attention too. By having them tinted professionally by experts like us, you can travel safely and comfortably, enjoy the privacy, block harmful UV exposure, and control heat and light glare from the sun. On top of all, we also provide mobile car window tinting service, pain protection and ceramic coating which is available for all makes and models.
Residential Window Tinting Brighton
Whether you live in an apartment or an individual villa, investing in our residential window tints helps in heat reduction and control the sunlight glares from entering the home. Our high-grade window tints allow the natural light to enter, and strictly blocks the harmful UV rays and provide privacy from the curious neighbourhood.
Commercial Window Tinting Brighton
If your commercial space has a glass-walled exterior, then you must consider installing a commercial window tint for your building. It enhances your building's exterior, helps in heat rejection and blocks the sun rays, thus lowering the utility bills by keeping the cabins cool. Moreover, it offers a great sense of privacy and protects your interiors from fading.
In addition to mobile window tinting, we also offer a range of other car enhancement services, including paint protection and vinyl wrapping. These services can help protect your car's exterior and make it look brand new.
If you're looking to tint your car windows in Brighton, contact Fresh Window tinting today to schedule your mobile window tinting service.